Roman Dolphins
Thanks to the support of Oceancare (2011-2012) and Unicredit Carta Etica (2014-2015), in 2010, Oceanomare Delphis started the project Delfini Capitolini to ensure a better knowledge of the presence and ecology of bottlenose dolphins in the waters of the Roman coast(and its interactions with human activities). The study aims to produce valuable information for the conservation of the species in the area.

In the Mediterranean sea, the bottlenose dolphin is classified as Least Concern in the IUCN Red List. The species is protected through the Bern, Barcelona, and Washington Conventions and by the Habitats Directive.
Study Area
The study area covers an area of approximately 300 square km; it is located in the central Tyrrhenian Sea, at the mouth of the Tiber River, off the coast of Lazio, southeast of Rome. It is delimited to the north by the oil platforms R1 and R2, to the south by the Marine Protected Area (MPA) "Secche di Tor Paterno" and to the east by the 100 meters bathymetry.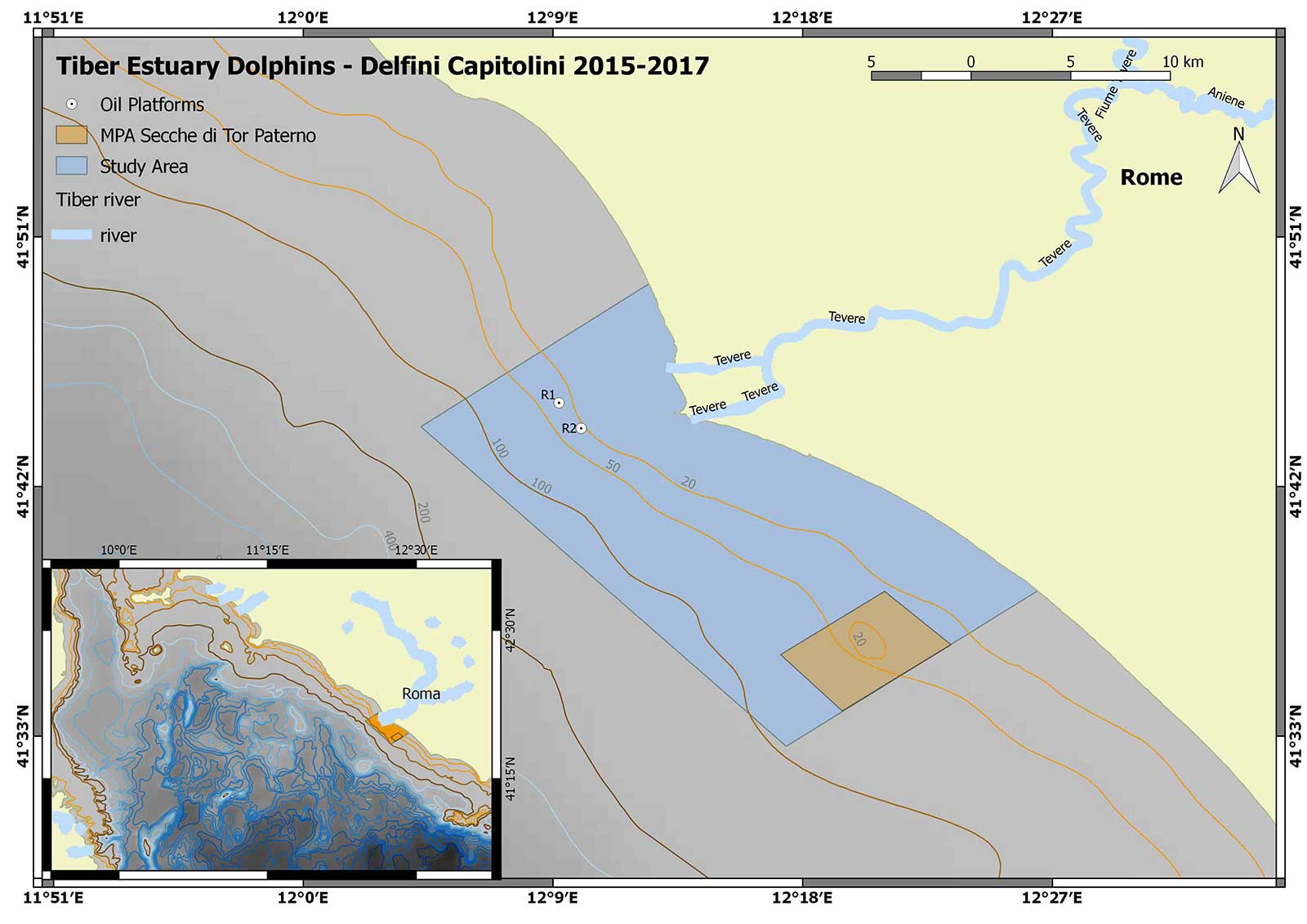 L'AMP "Secche di Tor Paterno" è stata istituita nel 2000; con una superficie di 13,87 km2 è l'unica AMP italiana totalmente off-shore, senza alcuna zona costiera. È un sito di importanza comunitaria della rete Natura 2000.
The mouth of the Tiber river is a particular environment where the freshwater, which flows on the surface of the sea without mixing with the salt water, carries for hundreds of meters or even for kilometers a significant number of nutrients essential for the activation of the marine food web.
The river also contributes significantly to the development of marine plant life and is responsible for the high productivity of the area.
Goals
The study and monitoring program, carried out since 2010, has been designed to collect data to: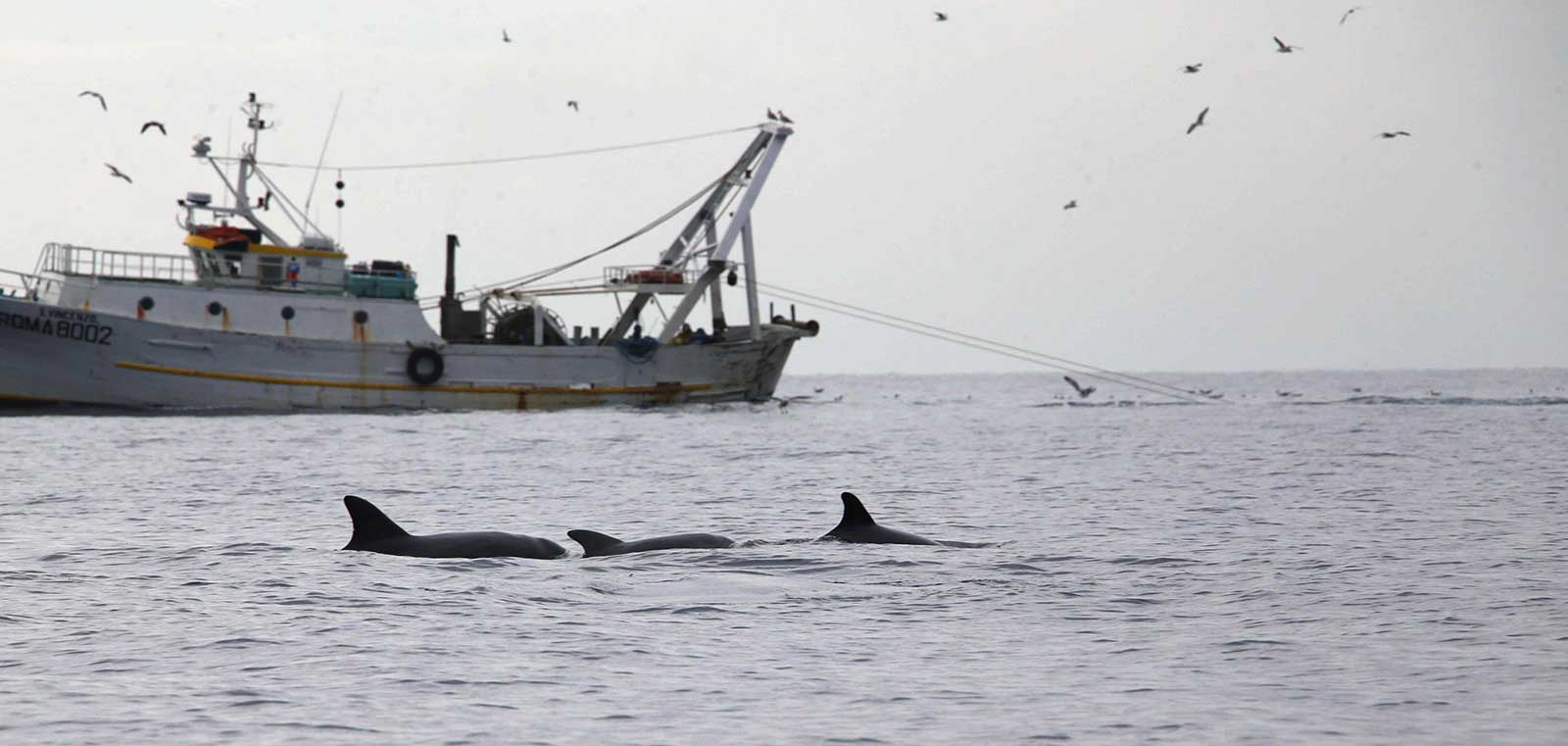 Results
Observations conducted by ODO researchers revealed that bottlenose dolphins are regularly present in the area during all months of the year and interact with trawling activities.
Photo-identification data showed that 76 adult individuals frequent the area, including three females (identified through photographs of the genital area, the presence of an infant with fetal folds closely associated with an adult, and the behavior of supporting and carrying a dead young (documented with video) and five probable females (individuals consistently observed in close association with juveniles).

Grazie alla citizen science il progetto gode della collaborazione di diportisti e pescatori, della Guardia Costiera e dei tecnici delle Raffinerie di Roma, che hanno fornito segnalazioni in tempo reale che sono aumentate negli anni a dimostrazione dell'interesse dell'opinione pubblica a salvaguardare il proprio territorio.
Sotto al Mare
In 2020, the APS Sotto al mare inherited the project and continues the study of the species in Rome's waters.
Sotto al Mare, in collaboration with the regional agency Roma Natura, organizes daily whale-watching outings to support research and continue monitoring the coastal bottlenose dolphin in Lazio.