Education
Education and information contribute to the effectiveness of conservation actions and support the implementation of study activities. By organizing events, producing educational tools, setting up exhibitions, supervising dissertations in collaboration with numerous Italian universities, and conducting study camps.
Theses and internships
Oceanomare Delphis has signed agreements with several Italian and foreign universities to offer curricular internships and dissertations. Current conventions include the University of Naples Federico II, Univesità di Napoli Parthenope, University of Teramo, University of Bologna, Università Politecnica delle Marche, University of Eastern Piedmont, University of Padua, University of Exter, University of Nottingham.
The internships are mainly conducted remotely and are devoted to photo-identification analyses of the different species studied. Theses (in ecology, acoustics, and behavior) usually involve the candidates collecting from the field and then enriching the database by taking advantage of the association's 10-year archive.
Cetacean Museum
La Sezione Cetacei del Museo di Villa Arbusto in Lacco Ameno, espone una mostra permanente dedicata ai cetacei che frequentano le acque di Ischia. La mostra è allestita nei locali alti di Villa Gingerò, e contiene pannelli divugativi sui cetacei di Ischia realizzati con tavole a colori di Maurizio Wurtz e foto raccolte negli anni dai ricercatori di Delphis.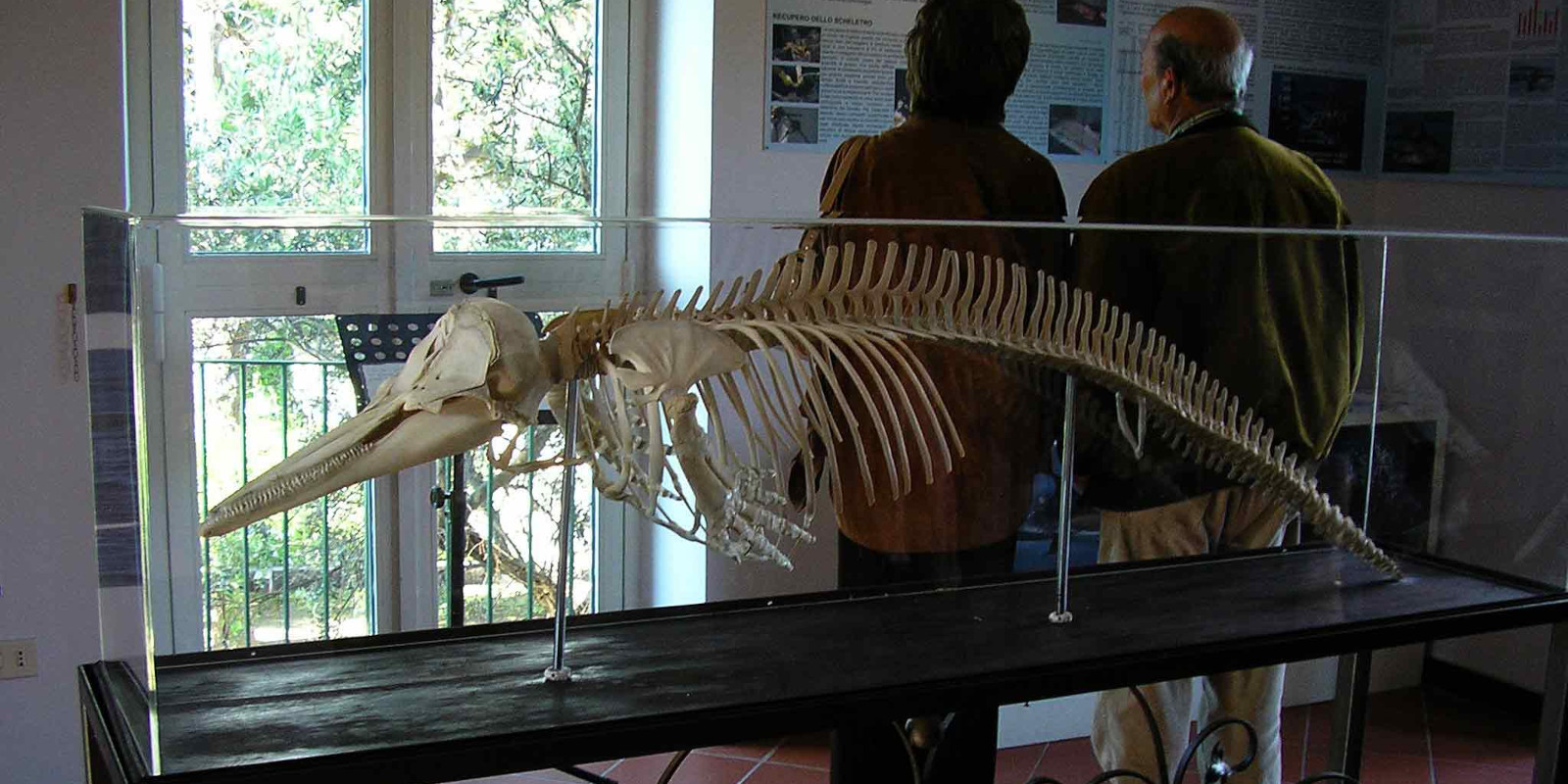 Tra i reperti esposti lo scheletro completo di un giovane common dolphin (Delphinus delphis) spiaggiatosi ad Ischia nel novembre del 2003 e recuperato dai volontari dell'associazione. Lo scheletro è stato ricomposto dal tassidermista Vincenzo Cicala con la supervisione di Nicola Maio, curatore del Museo Zoologico dell'Università Federico II di Napoli. Rappresenta il primo spiaggiamento documentato di questa specie sull'isola.

Also featured are the historical, biological preparations from Zoological Station A. Dohrn made available by the Benthos Laboratory of Ischia, geological maps of the study area, and a bulletin board dedicated to the dolphins' most common prey.
Dolphin Day
To inform and raise awareness of the urgent need to protect dolphins and their environment, our association has organized the Dolphin Festival, an annual event dedicated to cetaceans and environmental education, since 2002.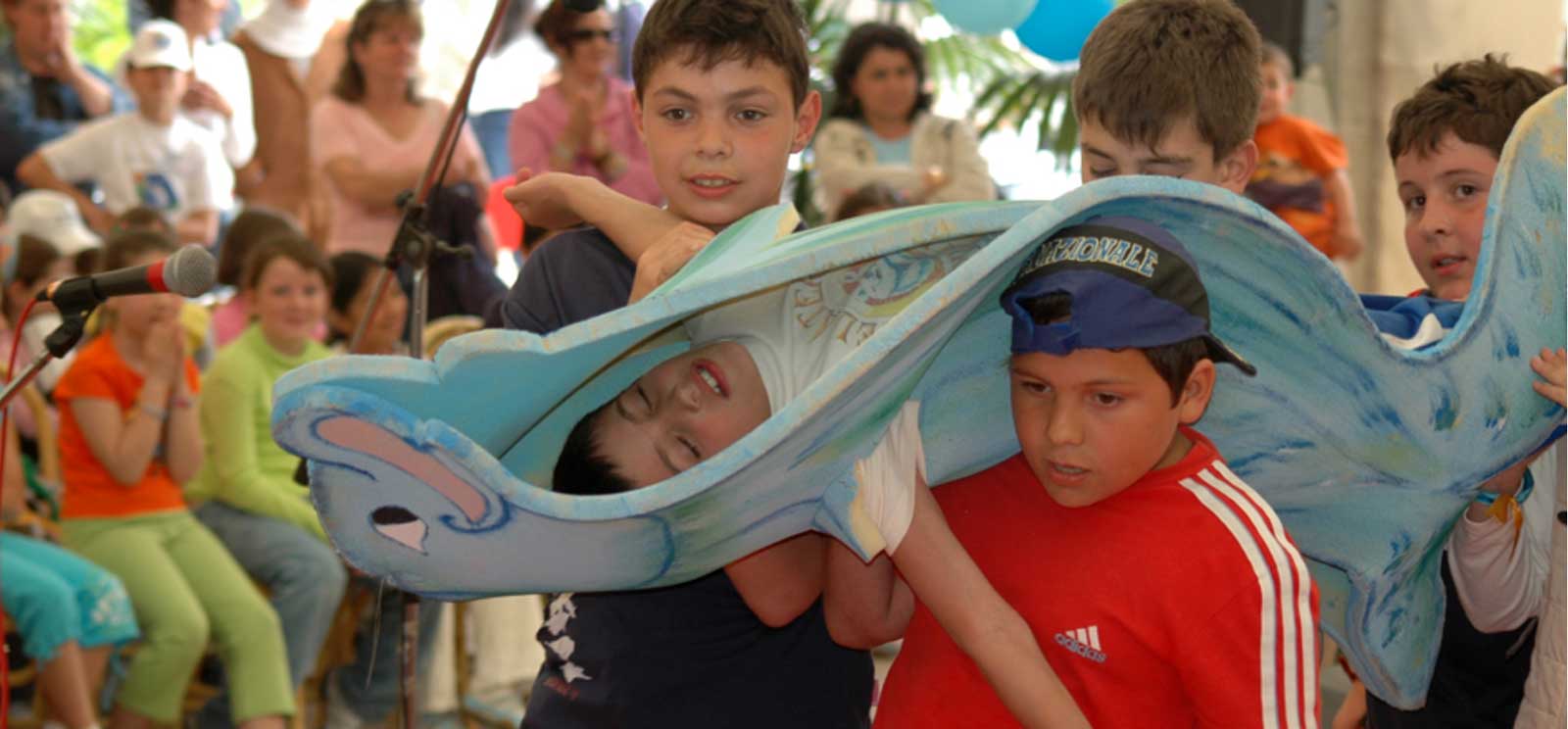 The purpose of the Dolphin Festival is to disseminate information about the decline of Mediterranean dolphins as a consequence of overfishing and the degradation of the marine environment. The event is dedicated to primary and secondary schools on the islands of Ischia and Procida.
Training
A synergy between school and environment is proposed to the students of nautical institutes and future professional operators who, with different tasks, will ply our seas to transfer the value of biodiversity and the richness of Mediterranean species.

Adaptability, resistance to stress, initiative, teamwork, communication skills even with people of different nationalities, attention to detail, ability, and determination to achieve goals.
Theoretical and practical training is an experience of learning in a short time about the usefulness of teamwork and the value of everyone's contributions in favor of the oneness of purpose.